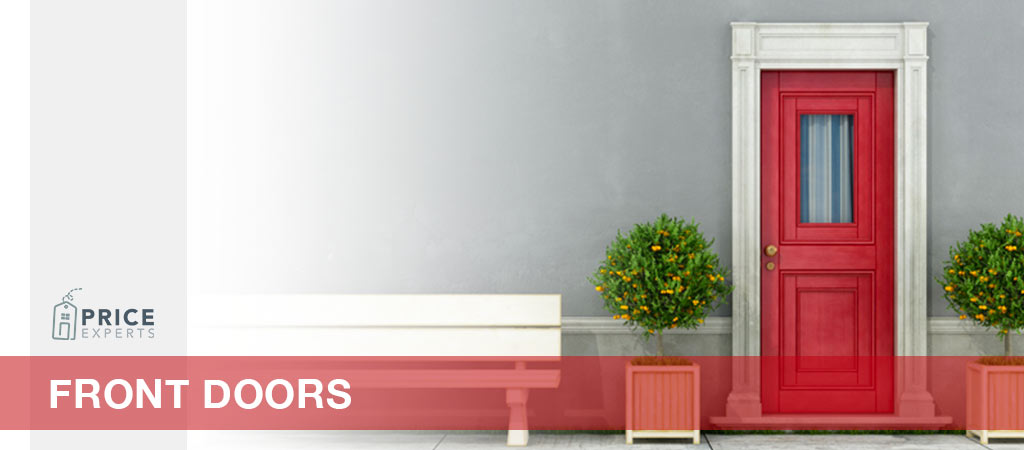 from
£625
up to
£1150
---
Front doors cost are on average £750 including VAT and installation
You'll already know that a front door is essential for gaining access to your home, but you might not be aware of all the options available to you.You also need to keep in mind that your front door is usually the first thing people notice about your property so it's important to choose one that makes a statement about who lives there.
With so many classic and modern front door styles to choose between, you won't have any trouble finding the right look for your humble abode. Most front doors are made from uPVC (unplasticized polyvinyl chloride), solid oak or soft wood, all of which have their own unique benefits. If you really want to put your own stamp on your house, you can select from a wide range of bold and striking colours, as well as softer tones, wood finishes and glazed designs.
The average price for a new front door is around £625 and you shouldn't need to spend any more than £1150 to find a solution to enhance the appearance of your home.
Types of Front Doors
aDVAnTAGES
DISADVAnTAGES
There are five main types of front doors to consider when choosing the right one for your home. As always, we recommend you do your research to ensure you get the right type to suit your property and budget. Let's take a closer look at all your options.
Firstly, you can opt for a front door with a standard roller lock rather than a multi-point high security locking system. A standard roller lock isn't quite as secure, but it should still be a dependable option for a front entrance. Most front doors come with a roller lock as standard and you'll need to pay between £625 and £680 for this type of door.
High security front doors offer you maximum safety and security as they're highly burglar-resistant. They're very similar to internal security doors in the waythat they look like normal doors and come with a multi-point locking system. The multi-point lock guarantees a high level of security, and the uPVC frame is noise and weather resistance. You can expect to pay anything between £675 and £695 for a high security front door made from uPVC.
Half glazed front doors can be made from either solid oak or soft wood and will cost around £650 to £1150. The glazed panels help the natural light to flood into your home and boost the attractiveness of your exterior. A solid oak front door will offer a better level of security and last longer than a soft wood version, but they should both perform well with the right care and maintenance.
Arched toplight front doors make a stunning entrance point for your home and enable plenty of natural light to flow indoors. The arched top light will sit at the top of the door and the rest of the door will be constructed from either soft wood or solid oak. Prices range between £675 and £1125, but what you pay will depend on whether you choose a soft wood or solid oak door version.
Solid fire front doors are specially designed and constructed to protect you and your home when there's a fire. Not only will these doors safeguard you from smoke and fire but they also shield noise and draughts. Solid fire doors are around £750 to £1150 and among the safest and most secure front doors that your money can buy.
Obviously, a front door has many advantages including protecting your home from the elements and keeping your property safe, secure and well insulated. However, each of the previously mentioned front door material types come with their own set of advantages. Let's start with uPVC front doors.
uPVC doors are easy to maintain and relatively inexpensive compared with the solid oak versions. Unlike wooden doors that can swell, twist and warp due to weather conditions, uPVC doors maintain their shape and last a very long time. Theyalso offer a high level of insulation against noise and arenotoriously difficult to break into from the outside.
Solid oak front doors are unmatched by any other material when it comes to looks. A solid wood door made by a skilled manufacturer will undoubtedly catch the eye of anyone who passes by your home. A burglar won't be very fond of your solid oak door, though, as they'll see it as too much of a challenge to take on. On top of all those plus points, a solid oak door will act as a good insulator and sound barrier.
Soft wood front doors are also renowned for their attractive appearance, making them ideal for most traditional and modern properties. They're less expensive than solid oak and are perfect for adding a touch of natural charm to your home. When well-maintained, a soft wood front doorwill perform effortlessly for many years.
Now that we've discussed the advantages, it's time to talk about the cons of the various types of front doors.
While uPVC doors come in a range woodgrain finishes, they will never be quite as attractive as the real thing but there are lots of other colours and finishes available.
There are also a few disadvantages of solid oak front doors. Firstly, they are the most expensive out of all the material types. These doors require regular maintenance and might need to be resealed every few years. The stain or paint might need to be touched up every so often as well because it may chip over time.
The biggest disadvantage of soft wood front doors is that they absorb moisture. That means the bad weather during the colder months will have an adverse impact on your door and make it less stable than a solid oak version.Soft wood doors can be damaged more easily, as well as shrink and swell when the seasons change. They also need to be carefully treated to prevent rot and decay.
Front Door Benefits and Features
| Key Features | Benefits |
| --- | --- |
| Affordability | Mid range |
| Materials | Solid oak/softwood/UPVC |
| Styles | Arched toplight/half glazed/solid/panelled |
| Size Limitations | Made to fit |
| Optional Extras | Solid fire door |
| Durable | Virtually no maintenance |
| Carbon Footprint | Sealed unit reducing draft |
---
---
Front Door Prices
If you know your  front door measurements and want a typical price on a new door and fitting costs, check out our price guide below.
| Size | Type | Material | Door Type | Typical Price | Fit Price | Total price |
| --- | --- | --- | --- | --- | --- | --- |
| 900 x 2100 | Front Doors | uPVC | Standard Roller Lock | £425 | £200 | £625 |
| 900 x 2100 | Front Doors | uPVC | Standard Roller Lock | £480 | £200 | £680 |
| 900 x 2100 | Front Doors | uPVC | High Security | £470 | £225 | £695 |
| 900 x 2100 | Front Doors | Solid Oak | Half Glazed | £900 | £250 | £1,150 |
| 900 x 2100 | Front Doors | Solid Oak | Arched Toplight | £875 | £250 | £1,125 |
| 900 x 2100 | Front Doors | Solid Oak | Solid Fire Door | £900 | £250 | £1,150 |
| 900 x 2100 | Front Doors | Soft Wood | Half Glazed | £400 | £250 | £650 |
| 900 x 2100 | Front Doors | Soft Wood | Arched Toplight | £425 | £250 | £675 |
| 900 x 2100 | Front Doors | Soft Wood | Solid Fire Door | £500 | £250 | £750 |
| 900 x 2100 | Front Doors | uPVC | High Security | £450 | £225 | £675 |
---
---
What we think of Front Doors
Every property needs a front door, but it's clear that there are many things to consider before settling on the right one for your home. At the end of the day, your decision will be largely based on your personal taste and budget. That said, we strongly urge you to select a front door that will suit your property.
If you live in a traditional or period home, then a contemporary front door made from uPVC might not be the best solution. The same can be said for listed buildings, which will have restrictions in terms of material and style. You do, however, have more flexibility if you live in a modern home, but always try and pick a front door that sets the tone for what is on the inside.
Compare Quotes and Save Money
Compare quotes from reputable door installers today. By comparing quotes you'll never run the risk of missing out on the best deal for you and your home. All our door installers are FENSA certified giving you the confidence that your door will be delivered on time and within your budget.
Latest advice
June 2019,
by Igor
in Windows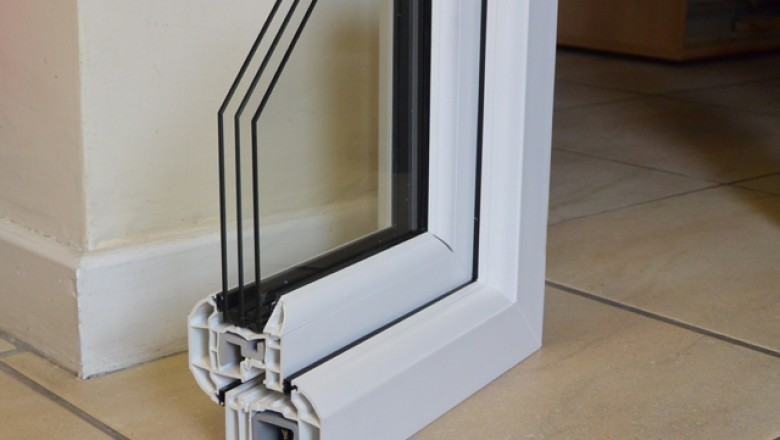 With the fight to tackle climate change, manufacturers around the globe are looking for solutions that help to improve the energy efficiency of homes...