Timber / Wooden Window Prices
Timber / Wooden Window Prices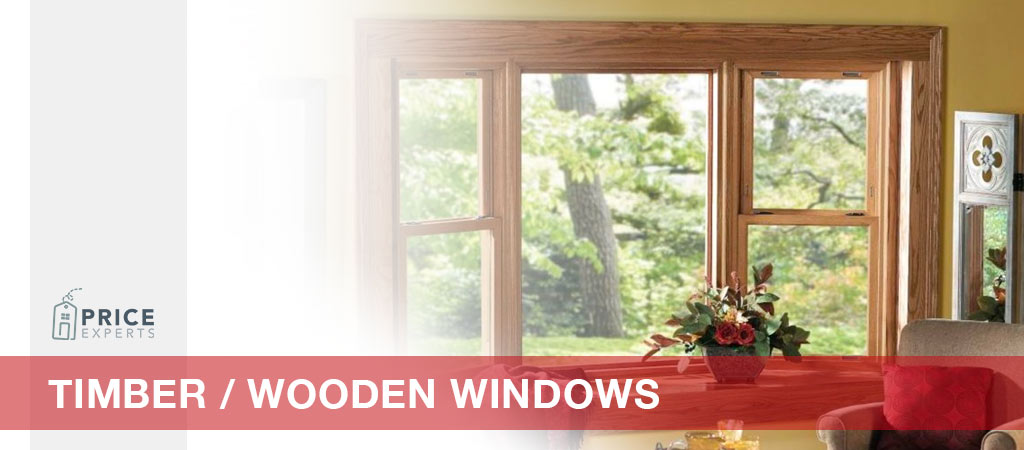 from
£475
up to
£875
Compare the best prices on Timber / Wooden Windows.
Get Free quotes today
---
Timber/Wooden Window Prices are on avg. £667 each incl. VAT and Installation
Whether stained or painted, timber windows can add significantly to the aesthetic appeal of a property. As they're so versatile, there is no doubt that you'll find a style of wooden window to match your home. While they win hands down over other materials in terms of style, they're also a leading choice if you're concerned about performance and longevity.
For many people who live in traditional and period properties, timber windows are best for enhancing both the exterior and interior of their home. Then there's the fantastic selection of glazing options available which can help to add the wow-factor to a set of wooden windows. In fact, timber windows are so sought after, they can actually be the main selling point to potential buyers.
When it comes to price, high-quality timber windows start at £475 and go up to £875. The amount you will need to spend will depend on the size and style of the windows. However, when you consider that most wooden windows will last a lifetime with the right care and maintenance, even the higher end of the cost scale is a small price to pay.
aDVAnTAGES
How do Timber Work?
Different Style of Wooden and Timber
Optional Extras for Timber and Wooden
Not only will timber windows make a beautiful statement but they'll also add value to your property. Wooden frames often create a classic and authentic look that no other material can match and leave your home looking stunning for many years. Best of all, the colour and staining options are endless, meaning you'll always be able to find the perfect timber window design.
If you maintain your timber windows with the right care and treatments, they will keep their original looks year after year. Most wooden window manufacturers in the UK will also treat their products with a preservative to improve robustness and longevity.
As timber is a natural insulator, your wooden windows will help to keep your home warmer during cold winters and comfortable on hot days. They'll also act as a strong barrier against noise pollution to make your home quieter and more relaxing.
Wooden windows are also a popular choice for their environmentally friendly benefits. Timber is the only truly sustainable and renewable material used for constructing windows, which means timber windows are the best eco-friendly option available.
Timber windows work just like any other standard window but the natural material helps to improve certain things. For example, a window with a genuine wooden frame will insulate your home far better than most other material types. The thermal efficiency of a window is also based on the glazing and draught sealing but a wooden frame will help to enhance overall performance.
Wooden frames are also fantastic for providing a superior barrier to outdoor noise. They're actually better at reducing noise pollution than virtually any other frame material.
If you haven't the time to maintain your timber windows on a regular basis, then you might want to consider investing
in windows with wood-clad frames. These frames are covered on the outside with another material, such as aluminium or vinyl to protect your windows from the elements. As for the inside of your windows, they will retain the look, feel and insulating benefits of genuine wood. Basically, wood-clad windows offer you the best of both worlds because you can enjoy the look of wooden windows on the interior and worry less about exterior maintenance.
Like with most types of windows, you can customise your timber windows to suit your taste and the style of your property. Whether you want your windows to stand out or blend into their surroundings, your wooden windows can be finished in an extensive range of colours and varnish options. You can also choose from a stylish selection of classic and decorative glazed panels for a truly bespoke look.
Timber / Wooden Window Prices
| Key Features | Benefits |
| --- | --- |
| Affordability | High range |
| Stylish | Large choice of woods |
| Money Saving | Enviromentally friendly |
| Reduce carbon footprint | Reduce co2 in atomsphere |
| Eco Friendly | Recyclable |
| Ease of use | Modern and practictal |
| Long Lasting | Doesn't Warp |
| Affordability | Mid to Higher Price range |
---
Compare the best prices on Timber / Wooden Windows.
Get Free quotes today
---
Timber / Wooden Window Prices
Check out our price table below for the average prices of timber/wooden windows and to calculate how much it will cost you to update your home.
| Size | Type | Material | Colour | Typical Price | Average Fit Price | Total Price |
| --- | --- | --- | --- | --- | --- | --- |
| 500 x 500 | Timber / Wood Window | Timber / Wood | Woodgrain | £300 | £175 | £475 |
| 1000 x 500 | Timber / Wood Window | Timber / Wood | Woodgrain | £375 | £200 | £575 |
| 1000 x 1000 | Timber / Wood Window | Timber / Wood | Woodgrain | £465 | £250 | £715 |
| 1200 x 1200 | Timber / Wood Window | Timber / Wood | Woodgrain | £575 | £300 | £875 |
---
Compare the best prices on Timber / Wooden Windows.
Get Free quotes today
---
Compare Quotes and Save Money
Compare quotes from reputable window installers today. By comparing quotes you'll never run the risk of missing out on the best deal for you and your home. All our window installers are FENSA certified giving you the confidence that your windows will be delivered on time and within your budget.
Latest advice
June 2019,
by Igor
in Windows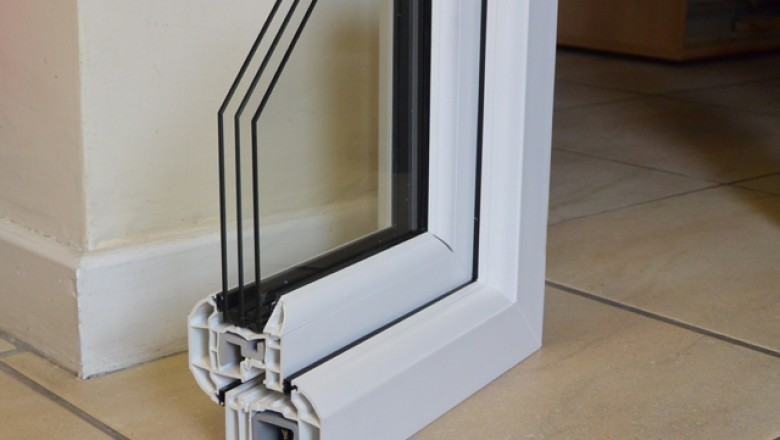 With the fight to tackle climate change, manufacturers around the globe are looking for solutions that help to improve the energy efficiency of homes...