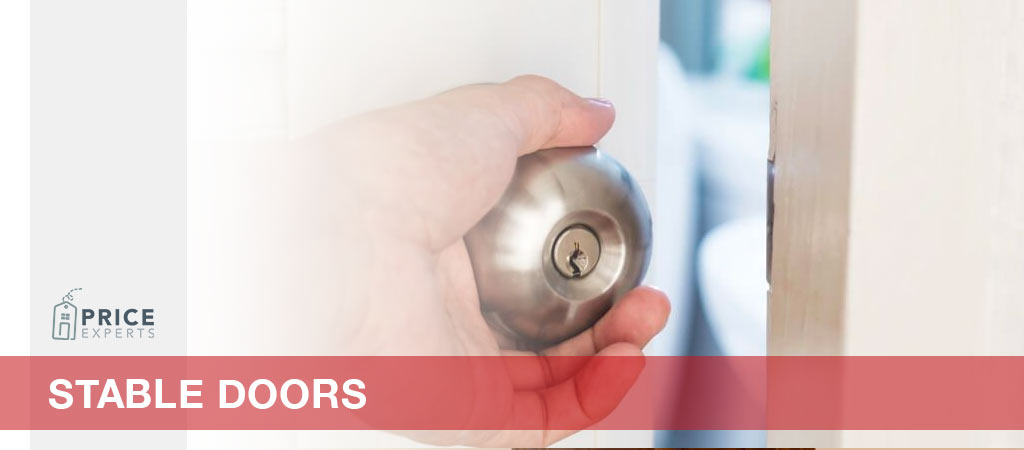 from
£600
up to
£700
---
Stable Door Prices are on average £650 including VAT and installation
Stable doors consist of two openings that can move independently and together as a whole unit. When you need to open one half of the door, you simply turn the handle on either section to disengage it from the one you want to keep closed. They are commonly installed at countryside properties but can be fitted to the rear or side of just about any home.
These doors are made from uPVC and can be completed with natural-looking woodgrain finishes to help achieve a country-style look. That said, there are other colour options available to suit your traditional or modern home. You can also choose between two lock types, as well as half glazed or fully glazed stable doors.
A high-quality uPVC stable door will cost you anything between £600 and £700, which means you won't have to break the bank to update your property.
Types of Stable Doors
aDVAnTAGES
DISADVAnTAGES
Apart from the finish you choose, stable doors look much the same as one another. However, there are different lock types available to enhance the security of your stable door.
You can opt for a stable door with a standard roller lock that's fully or half glazed in a finish of your choice. This type of door is priced at £600 and offers you an adequate level of security. A stable door with a roller lock is a secure option and suitable for keeping each section of the door in place.
The alternative to a standard roller stable door is the high security version. This type of door will come with multi-point locking system to enable you to secure your door in a number of places on the uPVC framework and enhance the doors overall security. Whether you choose a half glazed or fully glazed high security door, you won't have to pay any more than £700.
Stable doors are one of the most flexible door types available because you have the choice of opening one or both sections of the door. By having the ability to open the top half only, privacy is increased and you can let cool air and natural light into your home without fear of any small children or pets escaping.
As your stable door will be constructed from uPVC, you can be confident that your door will be weather tight. It will offer you more strength and security than a traditional wooden door and help to reduce the likelihood of a break in. The uPVC material is also energy efficient and will help to keep you comfortable in your home throughout the year
Another advantage of stable doors is that they can come with low thresholds to suit your lifestyle and home. For example, if you need a door that can be easily accessed by a pram or wheelchair, then a stable door will be the perfect solution. The uPVC material is also low maintenance and your stable door will only need a wipe down every now and then.
There aren't really any disadvantages of uPVC stable doors other than they aren't quite as aesthetically pleasing as wooden doors. They can sometimes lack character and charm, especially at traditional homes but you can overcome this by opting for a door with a woodgrain finish.
Stable Door Features and Benefits
| Key Features | Benefits |
| --- | --- |
| Affordability | Mid range |
| Materials | UPVC/ standard Roller lock |
| Styles | Easy to operate |
| Size Limitations | Made to measure |
| Optional Extras | Extra locking |
| Durable | Virtually no maintance |
| Carbon Footprint | Allows you to open the top part of the door for ventilation |
---
---
Stable Door Prices
If you know your stable doors measurements and want a typical price on a new door and fitting costs, check out our price guide below
| Size | Type | Material | Colour | Typical Price | Average Fit Price | Total Price |
| --- | --- | --- | --- | --- | --- | --- |
| 900 x 2100 | Stable Door | uPVC | Standard Roller Lock Fully Glazed | £400 | £200 | £600 |
| 900 x 2100 | Stable Door | uPVC | High Security Fully Glazed | £475 | £225 | £700 |
| 900 x 2100 | Stable Door | uPVC | Standard Roller Lock Half Glazed | £400 | £200 | £600 |
| 900 x 2100 | Stable Door | uPVC | High Security Half Glazed | £475 | £225 | £700 |
---
---
What we think of Stable Doors
We believe that a stable door is the most versatile solution for a side or rear door as it offers a flexible opening arrangement. In fact, it's the only type of door available with two separate halves that can be opened individually. The benefits that come from having the ability to only open the top or bottom section of the whole unit make a stable door particularly ideal for a family home.
Let's not forget about their beautiful looks. uPVC stable doors will fit perfectly in any period or contemporary setting and make a stylish alternative to a standard looking door. When you combine their timeless looks with all of the wonderful advantages, it's that a stable door will add a touch of class to your property.
Compare Quotes and Save Money
Compare quotes from reputable door installers today. By comparing quotes you'll never run the risk of missing out on the best deal for you and your home. All our door installers are FENSA certified giving you the confidence that your door will be delivered on time and within your budget.
Latest advice
June 2019,
by Igor
in Windows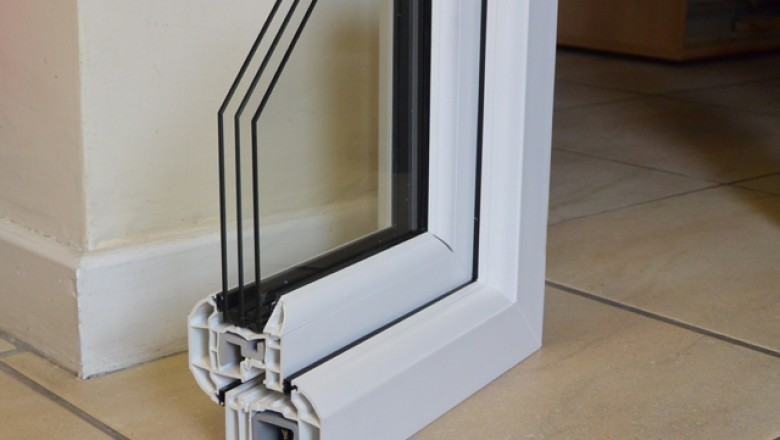 With the fight to tackle climate change, manufacturers around the globe are looking for solutions that help to improve the energy efficiency of homes...