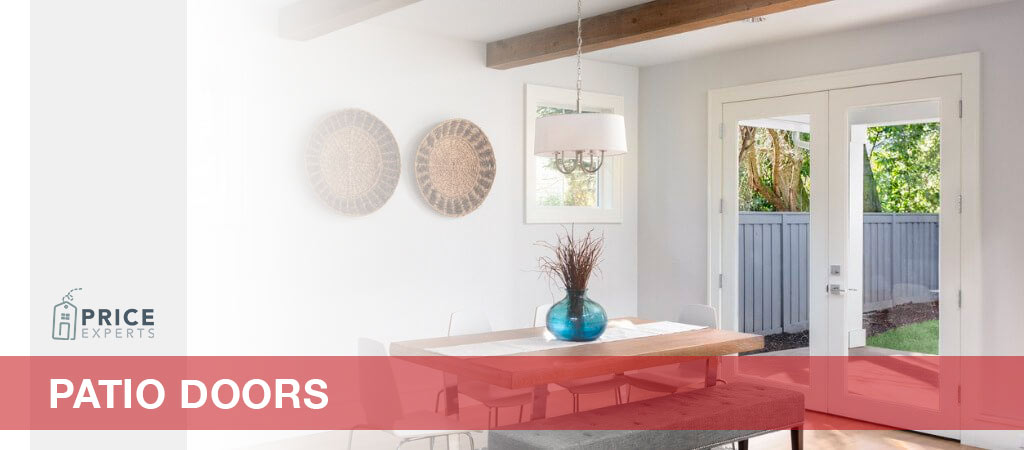 from
£1025
up to
£2100
---
Patio door prices are on average £1450 including VAT and installation
Patio doors help to break down the boundaries between your indoor space and garden or outdoor area even when the doors are closed. They're made with large glazed panels that slide right out of the way to provide you with an uninterrupted view of the outside world. The panels are usually set in a frame to make installation easier and your patio door more attractive.
The majority of patio doors are made from uPVC (unplasticized polyvinyl chloride) in the choice of a white or woodgrain finish. They can include either 1 panel or 2 panels depending on your preference and requirements. Most patio doors will also come with a handle that complements the overall design of the doors.
You're looking at spending anything between £1150 and £2100 for a stylish and secure patio door. There are also plenty of different sizes available, and you can expect to pay more the bigger the patio door.
Types of Patio Doors
aDVAnTAGES
DISADVAnTAGES
As with most doors, the type of patio door you choose will depend on the size of the opening. You still have the choice of either a 1 panel patio door or a 2 panel patio door. They're both very similar, however, there are some noticeable differences.
A patio door with 1 panel will be bigger than a 2 panel door and have glazing from top to bottom. The door can be slid open and closed with the handle on either the inside or outside of the door. Prices start at around £1450 and can reach up to £2100. A 1 panel patio door will let a large amount of natural light in and enable you to see into your garden from the comfort of your home.
A 2 panel patio door consists of two panes with one sliding back over the other and out of the way. While there will be a frame in between each panel when the doors are closed, you'll still have a great view of your outdoor space and are able to allow more natural light into your property. Again, the doors are operated by handles on both sides, which can be locked from either the inside or outside too. The average price of a 2 panel patio door ranges between £1025 and £1400.
Both 1 panel patio doors and 2 panel patio doors offer you the same benefits but you get more natural light and air, as well as a greater view with a 1 panel version.
Come rain or shine, patio doors allow you to enjoy your outdoor area when you're inside your property. When the summer months arrive, you can leave your door open to bring in lots of cool air and make it easy to go back and forth from the house to the garden. Then, during winter, you can keep your door locked up to ensure the cold air stays outside.
The huge glazed panels will allow the sunlight to creep in and brighten up your living space. By combining the glazing with the uPVC structure, you're also guaranteed a high level of security and energy efficiency to keep your home safe and comfortable. As the doors slide on a rail and do not open outwards or inwards, your patio doors won't take up any space.
Whether you choose a white or woodgrain finish, you can continually use your patio door without the maintenance headaches that real wood versions can give you. Plus, uPVC patio doors are excellent for warding off extreme weather conditions while maintaining their original shape year after year.
Your view will be slightly restricted with a 2 panel door but that may not be an issue if your garden is on the small side. If you think that will be a problem, you could go with a 1 panel door that doesn't come with a frame in the middle.
While patio doors are low maintenance, you will need to check the sliding rail for dirt and grime. A railis an ideal place for mould to form and it can collect a lot of debris so you'll need to keep an eye on it and clean it regularly.
Patio Doors Features and Benefits
| Key Features | Benefits |
| --- | --- |
| Affordability | High Range |
| Materials | Alumiunum/ Soft wood / hard wood/UPVc |
| Styles | Sliding or swing |
| Size Limitations | Made to measure |
| Optional Extras | Glass style e.g. Tinted, High security locking |
| Durable | Ever Lasting |
| Carbon Footprint | The opening can be controlled |
---
---
Patio Door Prices
If you know your patio doors measurements and want a typical price on a new door and fitting costs, check out our price guide below
| Size | Type | Material | Door Type | Typical Price | Fit Price | Total price |
| --- | --- | --- | --- | --- | --- | --- |
| 1500 x 2100 | Patio Door 2 Panel | uPVC | White | £725 | £300 | £1,025 |
| 1500 x 2100 | Patio Door 2 Panel | uPVC | Woodgrain | £775 | £300 | £1,075 |
| 1800 x 2100 | Patio Door 2 Panel | uPVC | White | £800 | £350 | £1,150 |
| 1800 x 2100 | Patio Door 2 Panel | uPVC | Woodgrain | £950 | £350 | £1,300 |
| 2000 x 2000 | Patio Door 2 Panel | uPVC | White | £900 | £400 | £1,300 |
| 2000 x 2000 | Patio Door 2 Panel | uPVC | Woodgrain | £1,000 | £400 | £1,400 |
| 2100 x 2100 | Patio Door 1 Panel | uPVC | White | £1,050 | £400 | £1,450 |
| 2100 x 2100 | Patio Door 1 Panel | uPVC | Woodgrain | £1,500 | £400 | £1,900 |
| 2500 x 2100 | Patio Door 1 Panel | uPVC | White | £1,075 | £425 | £1,500 |
| 2500 x 2100 | Patio Door 1 Panel | uPVC | Woodgrain | £1,200 | £425 | £1,625 |
| 3000 x 2100 | Patio Door 1 Panel | uPVC | White | £1,125 | £450 | £1,575 |
| 3000 x 2100 | Patio Door 1 Panel | uPVC | Woodgrain | £1,650 | £450 | £2,100 |
---
---
What we think of Patio Doors
If you own a patio, garden or outdoor seating area, then you'll want a beautiful patio door to get to it with ease. Plus, patio doors offer you plenty of glazing to help you connect better with your exterior and let natural light into your home. Whatever the weather, the glass helps to completely open up a room and keep your property safe and warm.
These types of patio doors also work well and look stunning in traditional and modern homes. All you really need to do is explore the key differences between a 1 panel door and a 2 panel door and work out how big you want your door to be. Yes, there are other patio door versions out there but we think these types of doors are timeless and will look great in just about any setting.
Compare Quotes and Save Money
Compare quotes from reputable door installers today. By comparing quotes you'll never run the risk of missing out on the best deal for you and your home. All our door installers are FENSA certified giving you the confidence that your door will be delivered on time and within your budget.
Latest advice
June 2019,
by Igor
in Windows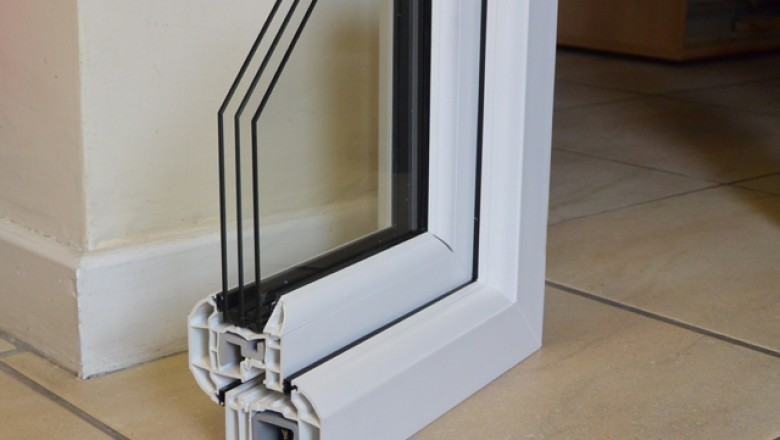 With the fight to tackle climate change, manufacturers around the globe are looking for solutions that help to improve the energy efficiency of homes...