Tilt and Turn Window Prices
Tilt and Turn Window Prices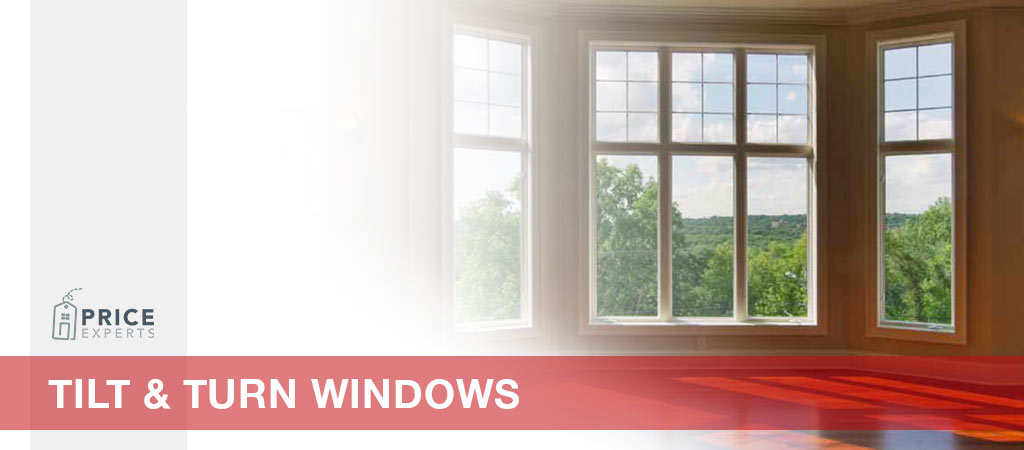 from
£525
up to
£675
Compare the best prices on Tilt and Turn Windows.
Get Free quotes today
---
Tilt and turn window prices are on average £566 each including VAT and Installation
Tilt and turn windows are a great solution for many buildings because they are flexible and attractive. They can be tilted inwards, as well as be opened fully to give you complete control over ventilation within your property. You can even position your tilt and turn window at a precise angle for a smaller opening and access to plenty of fresh air without compromising security.
The advanced design also enables you to clean every part of your window from the comfort of your home, making them excellent for high rise flats and apartment living. What's more, your window can be tilted, fully opened and locked with the use of one smart handle.
uPVC (unplasticized polyvinyl chloride) tilt and turn windows have crisp, slim lines, giving them an ultra-modern appearance. However, you can choose from an extensive range of colours and woodgrain effects to ensure your tilt and turn windows suit the overall style of your property.
Despite the fact that tilt and turn windows combine stylish aesthetics with innovative design, they are reasonably priced. You'll be pleased to learn that a high-quality version of this type of window will only cost between £525 and £675.
aDVAnTAGES
How do Tilt and Turn Work?
Style of Tilt and Turn Window
Extras of Tilt and Turn Windows
The unique dual action movement makes tilt and turn windows extremely simple to tilt, open and lock, making them a sensible choice for virtually any room in your home. You simply tilt your window from the top or turn it at the side for immediate access to summer breezes. As tilt and turn windows are so easy to operate, they can be used as convenient fire escapes as well.
Although uPVC tilt and turn windows can open fully, they also offer you secure ventilation because you only ever need to create a small opening to enable fresh air to circulate your room. This is also beneficial if you live in a high-rise building with children or pets, as a smaller opening will prevent them from being able to climb out of the window.
When it comes to cleaning, it doesn't get much easier than uPVC tilt and turn windows. You can simply tilt and turn your window to reach and clean both sides of the glass without the need to leave your home. These windows are also weather resistant and low maintenance, requiring nothing more than a good wipe down every now and then.
uPVC tilt and turn windows come with a tilt function that opens the window inwards and a turn function that allows the window to work like a casement window. When tilting inwards, the window opens at the top. If you turn the window inwards, the window will open from the side. All it takes is a quick turn of the handle to enable you to open, tilt, turn or close your window with ease.
Many people like having the option to tilt and turn the window for different reasons. When the window is tilted open, you'll be left with a more secure opening at the top of the window. The turn function is also desirable as it allows you to open the window to around 180 degrees, making it easier to clean.
If you aren't fussed about having a window that can tilt, a casement window may the best solution for your home. A casement window mimics the turning action of a tilt and turn window to enable fresh air to flood through your room.
Casement windows are side hinged with an outward opening, but they can be made to operate inwards. Like with atilt and turn window, a casement window can be opened with the use of one handle. They can also be made with an additional top window, otherwise known as an awning window. The awning window will be hinged at the top and opened in the same way as the main casement window.
The only disadvantage of casement windows compared with tilt and turn windows is that they won't offer you as much security when your window is open. A tilt and turn window can be tilted in a variety of ways to ensure you can leave your window open without fear of someone gaining entry to your property.
Investing
in uPVC tilt and turn windows is always a winning idea, especially as you can select from a wonderful choice of frame colours and woodgrain finishes. Some finishes will be dearer than others, so make sure you're aware of all the different options when liaising with window suppliers. By choosing uPVC tilt and turn windows, you also have more than one glazing style to choose between. There are lots of beautiful patterns and decorative glazing solutions available, as well as different types of handles to suit your taste and budget.
Tilt And Turn Windows Benefits & Features
| Key Features | Benefits |
| --- | --- |
| Classic | Feature Window |
| Flexible Sizing | Made to Requirements |
| Material | Efficient fabrication |
| Versatility | Variety of uses bay/bow or conservatories |
| Quality | High & aesticly pleasing |
| Ventilation | Vents inward into the house |
| Good Safety | Used in high rise block building |
| Cleaning | Can be opened full |
| Increased security | Added locking system |
| Affordability | Mid Price range |
---
Compare the best prices on Tilt and Turn Windows.
Get Free quotes today
---
Tilt And Turn Window Prices
Most tilt and turn window manufacturers offer made to order windows, which means you should find a window to match your exact specifications. Please feel free to take a look at our price chart and sizing options to help you determine the cost of a tilt and turn window.
| Size | Type | Material | Colour | Typical Price | Average Fit Price | Total Price |
| --- | --- | --- | --- | --- | --- | --- |
| 800 x 800 | Tilt & Turn Window | uPVC | White | £275 | £175 | £450 |
| 800 x 800 | Tilt & Turn Window | uPVC | Woodgrain | £325 | £175 | £500 |
| 1000 x 800 | Tilt & Turn Window | uPVC | White | £300 | £200 | £500 |
| 1000 x 800 | Tilt & Turn Window | uPVC | Woodgrain | £325 | £200 | £525 |
| 1000 x 1000 | Tilt & Turn Window | uPVC | White | £375 | £225 | £600 |
| 1000 x 1000 | Tilt & Turn Window | uPVC | Woodgrain | £400 | £225 | £625 |
| 1200 x 1200 | Tilt & Turn Window | uPVC | White | £400 | £250 | £650 |
| 1200 x 1200 | Tilt & Turn Window | uPVC | Woodgrain | £425 | £250 | £675 |
---
Compare the best prices on Tilt and Turn Windows.
Get Free quotes today
---
Compare Quotes and Save Money
Compare quotes from reputable window installers today. By comparing quotes you'll never run the risk of missing out on the best deal for you and your home. All our window installers are FENSA certified giving you the confidence that your windows will be delivered on time and within your budget.
Latest advice
June 2019,
by Igor
in Windows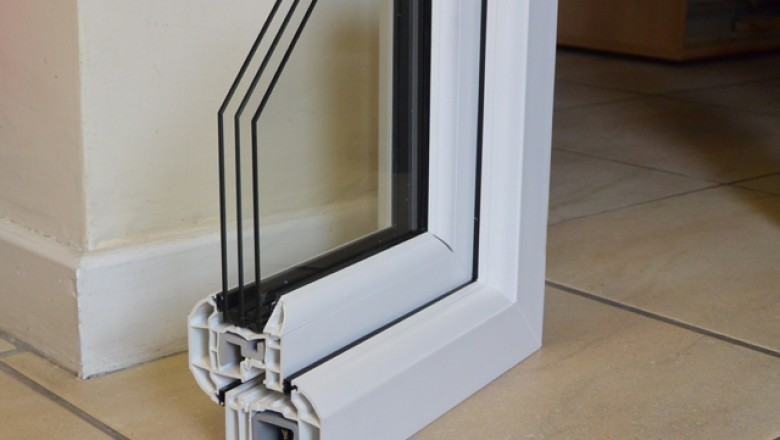 With the fight to tackle climate change, manufacturers around the globe are looking for solutions that help to improve the energy efficiency of homes...