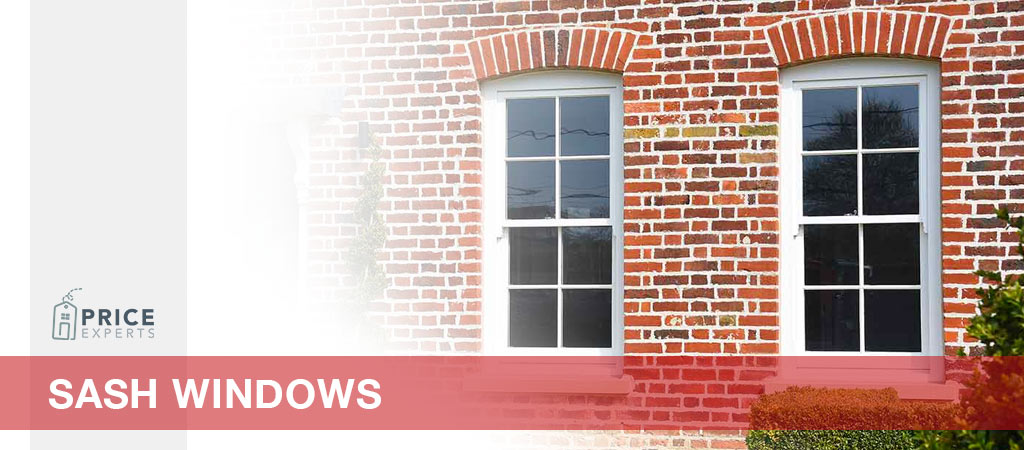 from
£475
up to
£825
---
Sash window prices are on average £600 each including VAT and installation
Sash windows are made up of two framed windows that slide vertically, either up or down. The window can be opened fully or partially by sliding one window over the other. Most modern designs tilt inwards and come with spring or spiral balances for easy operation and cleaning. The word 'sash' simply refers to an individual frame used for glazing.
Modern sash windows constructed from uPVC (unplasticized polyvinyl chloride) still have a traditional appearance and can be made to look contemporary with a range of coloured finishes. Woodgrain effects are also available to enhance the beauty of period and modern properties. You can even choose to have astragal bars fixed to the glass to achieve a classic Georgian window style.
The majority of good quality sash windows are reasonably priced and range between £475 and £825. Just be aware that sash windows with woodgrain finishes tend to be the most expensive as do windows that are larger in size.
aDVAnTAGES
Sash Windows Work
Different Style of Sash Window
Optional Extras for Sash Windows
As uPVC sash windows are designed with clean lines to look similar to the traditional versions, you don't need to compromise the aesthetics of your period home. These windows are timeless and elegant, which means they're guaranteed to look beautiful against any building style.
While classic sash windows can often be hard to open, the modern uPVC versions come with innovative balancing and tilting mechanisms to ensure they are always easy to open and close. A professional installer will offer you various locking systems to enhance your window security as well.
Sash windows can be opened from both the top and bottom to allow excellent climate control during the warmer months. The warm air can escape from the top area while the breeze flows through the bottom opening. In addition to keeping your home cool, sash windows are energy efficient and ensure your home stays comfortable throughout the winter.
One of the real benefits of uPVC sash windows is that they require minimal maintenance and are very easy to clean. They are also long lasting, weatherproof, resistant to corrosion and won't warp or rot like wooden windows.
Sash windows come with spring or spiral balances within the frame, as well as two movable glass panels that can be opened vertically. The spring or spiral system uses an upward or downward force to allow for the sash window to stay open in its desired position. They can be opened from the top and bottom, or both and the more contemporary sash windows are capable of tilting in and out.
While a standard sash window will offer numerous benefits to your home, a double glazed sash window will deliver more advantages. The windows will still slide upwards or downwards with ease, but they will also provide your property with an increased level of security.
Another feature of double glazed sash windows is the improved energy efficiency. They are more effective in keeping draughts out and the warm air in. That means they'll be more beneficial to the environment and help to save you more money on your energy bills.
If sound insulation is an important consideration, you may be better off investing in double glazed sash windows. The double glazed panels are much heavier and thicker than standard glass, which guarantees better performance. Having said that, standard sash windows can offer you a good barrier for outdoor noise too.
uPVC sash windows are available in a wonderful choice of woodgrain effects and colours, making it easy to achieve the perfect look for your home. Some finishes might cost more than others, so it's important to go through all your options with a professional installer. You can also select from a wide range of glazing designs and patterns to personalise your sash windows and make your property appear more attractive.
Sash Windows Benefits and Features
| Key Features | Benefits |
| --- | --- |
| Reliable | Balanced Weight |
| Tasteful upgrade | Sophisticated look |
| Classic & Stylish | Adaptable |
| Ease of cleaning | Low maintenace |
| Eco friendly | Controlled ventilation |
| Affordability | Mid Price Range |
---
---
Sash Window prices
The average price for a high-performance sash window is between £475 and £825, with prices dependent on size, finishes and optional extras. Check out our price chart below to get a better idea of how much you'll need to spend on a suitable sash window.
| Size | Type | Material | Colour | Typical Price | Average Fit Price | Total Price |
| --- | --- | --- | --- | --- | --- | --- |
| 500 x 500 | UPVC Sash Windows | uPVC | White | £300 | £175 | £475 |
| 500 x 500 | UPVC Sash Windows | uPVC | Woodgrain | £325 | £175 | £500 |
| 1000 x 500 | UPVC Sash Windows | uPVC | White | £450 | £200 | £650 |
| 1000 x 500 | UPVC Sash Windows | uPVC | Woodgrain | £475 | £200 | £675 |
| 1000 x 1000 | UPVC Sash Windows | uPVC | White | £500 | £225 | £725 |
| 1000 x 1000 | UPVC Sash Windows | uPVC | Woodgrain | £525 | £225 | £750 |
| 1200 x 1200 | UPVC Sash Windows | uPVC | White | £550 | £250 | £800 |
| 1200 x 1200 | UPVC Sash Windows | uPVC | Woodgrain | £575 | £250 | £825 |
---
---
Compare Quotes and Save Money
Compare quotes from reputable window installers today. By comparing quotes you'll never run the risk of missing out on the best deal for you and your home. All our window installers are FENSA certified giving you the confidence that your windows will be delivered on time and within your budget.
Latest advice
June 2019,
by Igor
in Windows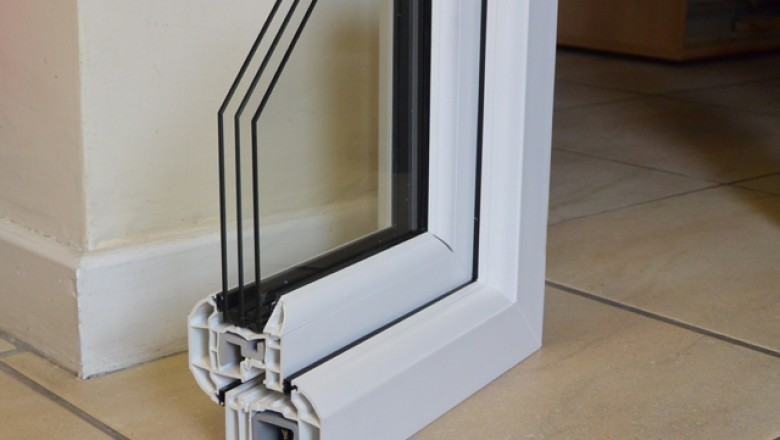 With the fight to tackle climate change, manufacturers around the globe are looking for solutions that help to improve the energy efficiency of homes...