Wooden Garage Door Prices
Wooden Garage Door Prices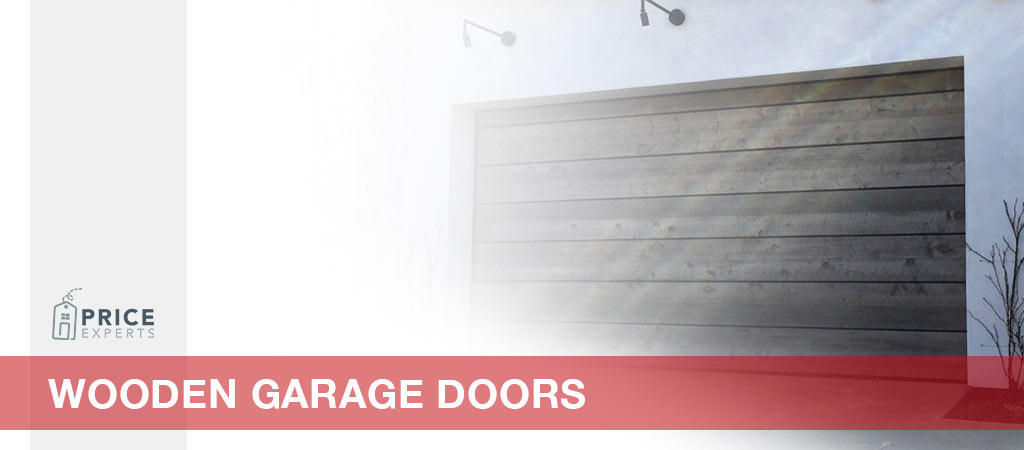 from
£1100
up to
£6500
Compare the best prices on Wooden Garage Doors.
Get Free quotes today
---
Wooden garage door prices are on average £2550 incl. VAT and installation
Most wooden garage doors are made from hardwood timbers but there are some softwood versions available. From cedarwood and oak to Nordic pine and other wood varieties, you shouldn't have any trouble finding a manufacturer to fulfil your requirements.
As wood is such a diverse material, you can often request a bespoke design for the perfect garage door. It's also worth pointing out that no two wooden garage doors will ever be the same as each door will come with different knots, graining and shading. Wood is a natural material, so it's impossible to exactly match one wooden garage door with another.
Woods that are light in colour are commonly used to produce garage doors to allow for almost any shade of finish. There are plenty of colour options available to ensure you find the right shade for your home. Whatever the style of your property and look you wish to achieve, you will find a suitable high-quality wooden garage door priced between £1100 and £6500.
Types of Wooden Garage Doors
aDVAnTAGES
DISADVAnTAGES
The three main types of garage doors produced in wood include up and over, side hinged and overlap trackless. Let's take a closer look at their differences to help you determine which type of wooden garage door is right for your property.
Up and Over
Up and over wooden garage doors cost between £1100 and £2200 and are available with retractable or canopy operating mechanisms. Homeowners are advised to go for a retractable door, mainly because of the weight of the wood, and especially if they require a door with electric automation. This type of door will be constructed of one panel that lifts up and tilts over the opening of your garage to lay flat under the ceiling.
Side Hinged
Side hinged garage doors are ideal if you regularly use your garage on foot, as they come with two doors that open outwards. As you will only ever have to use one door to gain access, a side hinged garage door will increase both convenience and privacy. They are also great for garages with little or no headroom and can be manufactured to suit any shaped garage door opening. On average, prices range between £1250 and £1750.
Overlap Trackless
Overlap trackless wooden garage doors don't require any internal tracking to enable you to make the most of your garage space. You will still be left with the full width and height of your garage even when the door is fully open. When it comes to price, you can expect to pay between £4500 and £6500 a reliable solution. Although you can opt for a wooden overlap trackless door with manual operation, an automated electric system is more practical.
Wooden garage doors come in plenty of modern and traditional designs and are custom made to suit the exact size of your garage. Unlike with steel and aluminium doors, there's no risk of any cracks or dents. You can also easily paint or re-stain your wooden garage door if you fancy giving it a new look.
Many people seem to be under the impression that wooden garage doors are more challenging to maintain, but this simply isn't the case. They just need a wipe down every now and then, along with a natural material treatment to help increase lifespan. If you chose a wooden garage door that is pressure treated, it should last a lifetime.
As wood is a natural insulator, your garage door will withstand temperature changes and keep your garage warmer than structures made from other materials. Wood also acts as a natural sound barrier and will reduce noise pollution. Any repairs to your wooden door should be straightforward as well because you'll only need to fix damaged panels rather than the entire door.
The majority of wooden garage doors are more expensive to manufacture, which makes them more costly to you, the consumer. They also cost more because they are heavier than garage doors made from alternative materials and require a powerful door opener. Furthermore, they will take more time to manufacture as they must be custom built.
As previously stated, wooden garage doors need proper treatments to prevent splitting and rotting, as well as other damage. If you do not maintain your garage door, it could fall apart and leave you faced with having to source a whole new door.
Wooden Garage Door Overview
| Key Features | Benefits |
| --- | --- |
| Style | Considered to be beautiful and authentic |
| Mid to high range price | Expensive material Mahogany, hemlock, redwood, or cedar |
| Optional Remote controlled access | Ease of use |
| All styles/ finishes | Weather resistant |
| Optional accessories | Wireless keypads/finger scan readers |
| Dent Proof | Wooden Doors dont dent |
| Security | High secuity locks can be fitted |
| Use of reclaimed wood | Eco Friendly |
---
Compare the best prices on Wooden Garage Doors.
Get Free quotes today
---
Wooden Garage Door Prices
If you know your garage measurements and want a typical price on a new door and fitting costs, check out our price guide below.
| Style | Size | Material | Electric | Typical Cost | Installation Cost | Total cost |
| --- | --- | --- | --- | --- | --- | --- |
| Up & Over Garage Door | Single | Wood | No | £1100 | £250 | £1350 |
| Up & Over Garage Door | Single | Wood | Yes | £1750 | £300 | £2050 |
| Up & Over Garage Door | Double | Wood | No | £1900 | £300 | £2200 |
| Up & Over Garage Door | Double | Wood | Yes | £2200 | £350 | £2550 |
| Side Hinged Garage Doors | Single | Wood | No | £1250 | £250 | £1550 |
| Side Hinged Garage Doors | Single | Wood | Yes | £1750 | £300 | £2050 |
| Side Hinged Garage Doors | Double | Wood | No | £2050 | £400 | £2450 |
| Overlap Trackless Garage Doors | Single | Wood | Yes | £4500 | £300 | £4800 |
| Overlap Trackless Garage Doors | Double | Wood | Yes | £6500 | £400 | £6900 |
---
Compare the best prices on Wooden Garage Doors.
Get Free quotes today
---
What we think of Wooden Garage Doors
At the end of the day, you can't beat the natural beauty of a wooden garage door. Regardless of whether you own a contemporary or traditional home, you're guaranteed to enhance its exterior with either an up and over, side hinged or overlap trackless door constructed from wood. Yes, you will need to take good care of your door, but the same can be said for any garage door type and style.
If you don't appreciate the natural variations found in wood, then a wooden garage door might not be the best option for you. Some manufacturers will offer you faux wood foils that deliver a smooth and continuous look, but these are better suited to garage doors built from other materials.
When you consider the quality of a solid wood construction and the customisation process, the price of a decent wooden garage door seems fairly reasonable. We're rather fond of them, but as always, the final decision has to be yours.
Get a Competitive Quote
From deciding on the right type of door to the design and price, there are many things to consider before choosing a wooden garage door for your home. Hopefully, we've already helped you with most of those things, and now we'd like to ensure you get a competitive quote. We've provided you with a link to trusted suppliers who can offer you a free quote on all their wooden garage doors.
Latest advice
June 2019,
by Igor
in Windows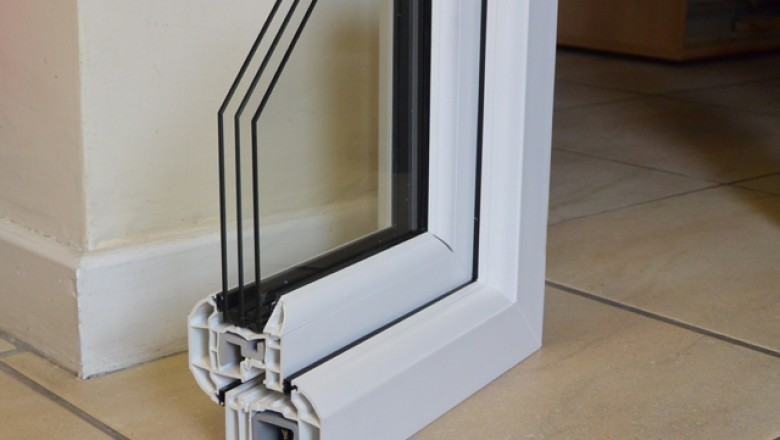 With the fight to tackle climate change, manufacturers around the globe are looking for solutions that help to improve the energy efficiency of homes...