Internal Oak Doors Prices
Internal Oak Doors Prices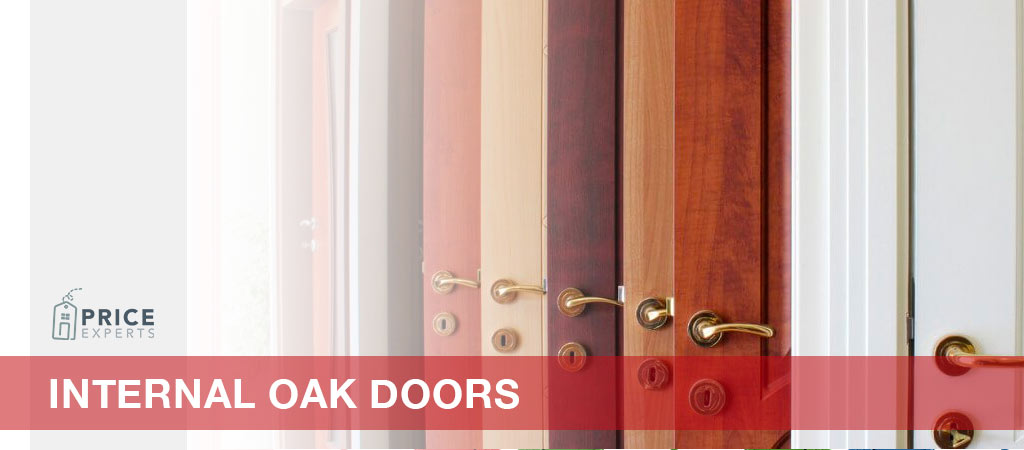 from
£600
up to
£2300
---
The average cost of an internal oak door ranges between £310 and £340
Whether it be contemporary or traditional, internal oak doors are suitable for any style of home. Internal oak doors are available in an extensive range of designs so you should always be able to find something to fit your specific taste and needs. As oak is extremely strong and durable, you're also guaranteed excellent performance and longevity, as well as doors that will stay looking like new for many years to come.
The use of internal oak doors in the home is very popular, especially as they help to boost the appearance of all types of interior themes. From varnish finishes to appealing colour options, you can create the exact look you desire when choosing oak. Better still, installing internal oak doors will help to add value to your property.
The amount you'll need to spend on a new internal oak door will depend on the door type and its size. However, we can tell you that prices start at around £310 and go up to £340.
Types of Internal Oak Doors
Advantages
Disadvantages
There are four main types of internal oak doors to consider when choosing the right one for your home. Let's take a closer look at all of your options.
You can opt for half glazed internal oak doors that are made from solid oak and toughened safety glass panels. These panels can be frosted or feature decorative designs to boost the attractiveness of your interior spaces. Half glazed internal oak doors will also offer an additional source of light and help to retain warmth in each room. The average cost of a half glazed internal oak door is £340.
Solid oak internal doors can feature one or multiple wooden panels to suit your personal taste. As they're solid, they can help to trap heat during the colder months of the year and keep your home cool throughout the warm summer days. Solid oak doors are also hard wearing and long lasting, and they will set you back around £330.
You also have the choice of internal fire doors made from solid oak to help protect your household in the event of a fire. They are designed to prevent fires from spreading to enable you enough time to reach an exit point within your home. As solid oak is generally stronger and more robust than most other materials, these doors are also perfect for resisting wear and tear, keeping noise levels down and keeping your home well insulated. The typical price of a solid oak internal fire door is a reasonable £310.
Solid oak internal doors with 4 glazed panels are great for brightening up your home and keeping your rooms well lit. They enable you to easily see from one room to another, especially if you go for transparent glazed doors. The glass panels will also be capable of reflecting sound, making them perfect for living rooms and entertainment areas. That said, they will look beautiful in just about any space and help to add a modern look to your home. When it comes to the price, you can expect to pay around £330 for a solid oak internal door with 4 glazed panels.
Internal doors made from oak provide a beautiful aesthetic, perfect for both new and old style properties. The oak also ensures the door will become a real focal point in your home. As there is such a huge range of internal doors available in various styles and designs, it will be easy to find the right look for your interior space.
Internal oak doors are designed to be natural insulators, meaning they will help to keep out draughts and ensure your property stays comfortable throughout the changing seasons. As oak is great at blocking out noise from outside and any surrounding rooms, you can rest assured that noise will not pass as readily through your doors.
Oak is a robust and strong material that won't expand or contract when placed within a house or apartment. Just be sure to pick high-quality internal oak doors that provide outstanding energy efficiency.
Internal oak doors can be expensive, especially solid oak varieties and bespoke solutions. You'll also need to maintain your oak doors to ensure they look as good as new for as long as possible. Even though they won't be exposed to the elements, your internal oak doors will have to tolerate everyday bumps, scuffs and knocks. With this in mind, you will need to use the right treatment to protect and preserve them for the long term. It's always best to ask the manufacturer or supplier which varnish, stain or finish has been used on the doors so that you know precisely which product to use when damages occur.
Internal Oak Door Prices
| Size | Type | Material | Door Type | Typical Price | Fit Price | Total price |
| --- | --- | --- | --- | --- | --- | --- |
| 1981 x 686 mm | Solid oak half Glazed internal | solid oak | Half glazed internal | £240 | £100 | £340 |
| 1981 x 686 mm | Solid oak door Internal | solid oak | Solid internal | £230 | £100 | £330 |
| 1981 x 686 mm | Solid Oak fire door Internal | solid oak | Solid fire door internal | £210 | £100 | £310 |
| 1981 x 686 mm | Solid oak 4 panel glazed Internal | solid oak | Solid 4 panel glazed internal | £230 | £100 | £330 |
---
---
What we think of Internal Oak Doors
We believe the key advantage of choosing internal oak doors is aesthetics and the fact that they will continue to look great over time. Unlike many alternative door materials, oak will also withstand years of use, making them ideal for larger households and homeowners with children.
It's not all about the looks, though. Internal oak doors also provide excellent energy efficiency and help to cut down on travelling sound. Many households struggle to achieve both of these things, so it makes sense to install doors that offer such benefits.
Having considered all of the advantages, we feel that internal oak doors are worth the money. Just remember that solid oak doors will look nicer, last longer and perform better than the hollow versions available today.
Get a Competitive Quote 
Want a free quote on an internal oak door? Simply complete our online form to receive competitive quotes from trusted suppliers and installers across the UK. Also, don't forget to request a fixed price when liaising with vendors to ensure you know exactly how much money you'll need to pay.
Latest advice
June 2019,
by Igor
in Windows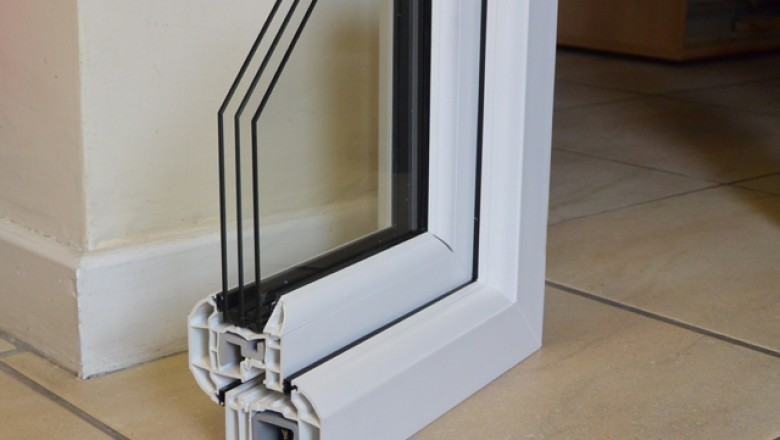 With the fight to tackle climate change, manufacturers around the globe are looking for solutions that help to improve the energy efficiency of homes...