French Casement Window Prices
French Casement Window Prices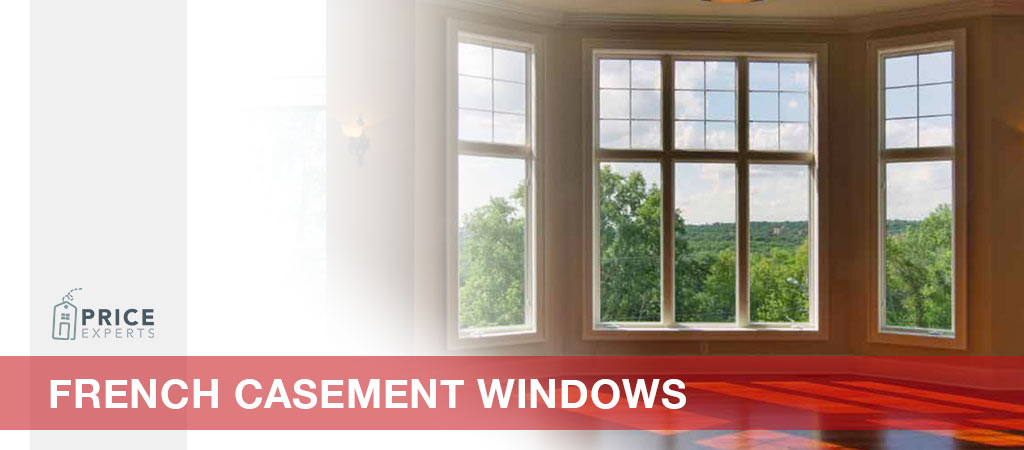 from
£350
up to
£725
Compare the best prices on French Casement Windows.
Get Free quotes today
---
French casement window prices are on avg. £566 each including VAT & Installation
French casement windows consist of two separate windows that are hinged on the opposite sides to where the windows meet in the middle. One of the windows comes with a flying mullion to ensure you are never left with a centre post when both windows are open. The windows perform in the same way as French doors and open horizontally from the middle to give you an unobstructed view of the outdoors.
Not only can uPVC (unplasticized polyvinyl chloride) French casement windows allow air to flood a room but they are also available in a stunning selection of colours and woodgrain finishes. They can be made in various sizes to suit your home and can be installed in any room you wish. Many property developers and homeowners consider French casement windows an ideal choice for both lower and upper storey rooms.
The uPVC material helps to keep the purchase cost reasonable but things such as the chosen size, finish and optional extras will affect the overall price of a French casement window. Most woodgrain finishes are dearer than coloured solutions and prices vary between each manufacturer. However, you can expect to pay anything from £350 to £725 for an impressive French casement window.
aDVAnTAGES
How do French Casement Work?
Styles
Extras
uPVC French casement windows come with a centre mullion that is carried by one of the windows when opened to ensure your view stays unrestricted. The windows open to 90 degrees to provide excellent ventilation and enable you to fully connect to your outdoor space. You can still enjoy enhanced views when the windows are closed and allow plenty of natural light into your home.
As French casement windows have wide openings, they can be used as convenient fire escapes. They're also really easy to operate, so you and your family won't have any trouble exiting your home through the window when a fire breaks out.
Like with all uPVC windows, French casement windows are energy efficient and capable of keeping your home warm and protected from draughts. Different windows will come with different energy ratings, so it's always best to speak to your supplier or installer about the best solutions available.
Another benefit of uPVC French casement windows is that they deliver lasting performance and require very little maintenance. A good clean every so often should be enough to keep the glass and frames looking their best. Most manufacturers also offer French casement windows with easy to clean hinges to help keep cleaning duties to a minimum.
French casement windows are designed with a single-lever hatch for effortless operation. You simply turn the levers away from the centre to enable the windows to open outwards. All it takes is one swift hand movement to allow lots of fresh air into your room. If you want to close the windows, you just pull them towards you and turn the levers in the opposite direction to when you opened them. Both windows open fully in a matter of seconds and can be kept secure with high-security locks.
There is such a thing as a casement window, which is very similar to a French casement window but it doesn't offer you as many benefits. You can also find fixed casement windows that never open and are only installed to allow natural light to enter the home.
The main difference between casement windows and French casement windows is the design. While a regular casement window will come with an opening, your view will be slightly restricted by the central mullion. Unlike with a French casement window, the mullion doesn't travel with one of the windows as it opens.
Regular casement windows are still very easy to operate and will allow you to control the amount of ventilation within your home. However, French casement windows come with two large openings that provide a much higher level of ventilation as and when you need.
The great thing about uPVC French casement windows is that you're spoiled for choice when it comes to finishes. You can choose from a vast array of attractive colours and woodgrain effects to suit your taste and match your windows with the style of your property. The glazing can be bespoke too. With so many stylish patterns and designs on offer, it won't be hard to find the perfect looking glass to complement your windows. There are also plenty of stunning handle options available to give your windows the finishing touch they deserve.
French Casement Windows Benefits & Features
| Key Features | Benefits |
| --- | --- |
| Eco | Good Thermal rating |
| Safety | Part B Compliant can be used as fire escape |
| Opening | 90% hinge opening |
| Operation | Open like french doors |
| Longevity | Ever lasting |
| Charictistics | Allow more light |
| Affordability | Low to Mid Price range |
---
Compare the best prices on French Casement Windows.
Get Free quotes today
---
French Casement Window Prices
It's obvious that these windows will make a great addition to any home, but the big question is, how much will they cost you? We've put together a table to help you determine how much money you'll need to spend on uPVC French casement windows.
| Size | Type | Material | Colour | Typical Price | Average Fit Price | Total Price |
| --- | --- | --- | --- | --- | --- | --- |
| 500 x 500 | French Casement Windows | uPVC | White | £200 | £150 | £350 |
| 500 x 500 | French Casement Windows | uPVC | Woodgrain | £225 | £150 | £375 |
| 1000 x 500 | French Casement Windows | uPVC | White | £350 | £175 | £525 |
| 1000 x 500 | French Casement Windows | uPVC | Woodgrain | £475 | £175 | £650 |
| 1000 x 1000 | French Casement Windows | uPVC | White | £350 | £200 | £550 |
| 1000 x 1000 | French Casement Windows | uPVC | Woodgrain | £475 | £200 | £675 |
| 1200 x 1200 | French Casement Windows | uPVC | White | £455 | £220 | £675 |
| 1200 x 1200 | French Casement Windows | uPVC | Woodgrain | £505 | £220 | £725 |
---
Compare the best prices on French Casement Windows.
Get Free quotes today
---
Compare Quotes and Save Money
Compare quotes from reputable window installers today. By comparing quotes you'll never run the risk of missing out on the best deal for you and your home. All our window installers are FENSA certified giving you the confidence that your windows will be delivered on time and within your budget.
Latest advice
June 2019,
by Igor
in Windows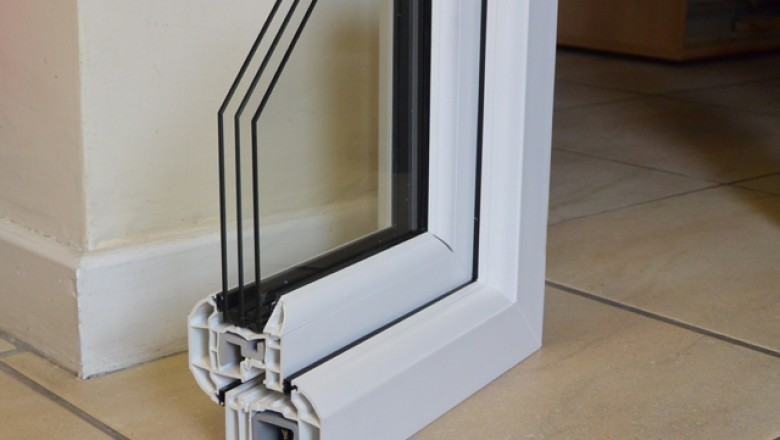 With the fight to tackle climate change, manufacturers around the globe are looking for solutions that help to improve the energy efficiency of homes...