Lantern Conservatory Roof Prices
Lantern Conservatory Roof Prices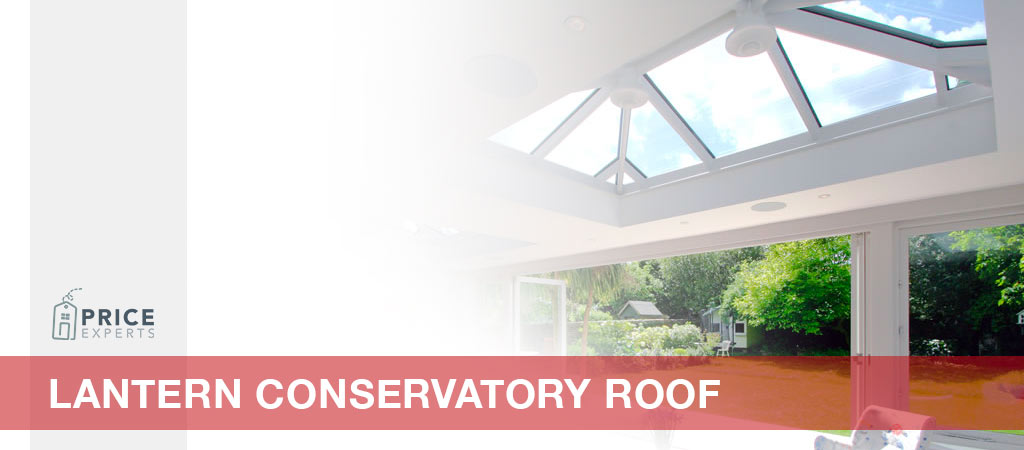 from
£4550
up to
£5000
Lantern Conservatory Roof Prices range between £4550 and £5000 incl. Vat & Installation.
Lantern conservatory roofs are truly stunning thanks to their unique, eye-catching design. The panels are usually constructed from either glass or polycarbonate to flood your living space with lots of natural light. They also have a two-tiered effect to add extra ceiling height and provide you with a fantastic view of the outdoors and the sky above. Furthermore, a lantern roof can help you turn your conservatory into any room you like.
As well as being a favourite choice for pool enclosures, lantern roofs are best suited to large orangery conservatories. Having said that, they look just as spectacular with smaller orangery structures. The lantern shape is also perfect for period properties and adaptable to fit modern homes in just about any setting.
When it comes to price, lantern conservatory roofs range from £4550 to £5000 excluding the installation cost. We think that's quite reasonable when you consider the ornate nature of this style of roof. Plus, regardless of how small or large your home, there is no doubt that a lantern roof will give your orangery conservatory that feeling of grandeur and elegance.
Why Lantern Roof
aDVAnTAGES
Lantern Design
There are many great reasons for choosing a lantern conservatory roof with the extra ceiling height being one of the most beneficial. The increased height gives your conservatory a sense of splendour and luxury, which is why lantern conservatory roofs are often seen at stately and period properties. Also, your room will be instantly transformed into a bright and welcoming environment because the extra glass allows for more natural sunlight.
Then there are the added ventilation options. Traditionally, the two tiers are separated by a smaller row of windows to create that lantern shape and allow for more ventilation. In fact, you can as many window openings as you choose to ensure you always have excellent control over temperature and air flow. If you'd rather have fixed windows, you'll still have a seamless link between you and your outdoor area, as well as an incredibly bright and comfortable conservatory.
First and foremost, a lantern conservatory roof will help to create the appearance of a bigger living space thanks to its beautiful height. The interior height also provides a wonderful focal point that allows plenty of natural light to flow into your room, along with unhindered views.
As you can imagine, a lantern-style roof is extremely attractive and will look breath-taking fitted to any orangery conservatory. Just think of the amazing views of your outdoor surroundings and the sky courtesy of all those well-positioned windows. You can even achieve a more bespoke look with a choice of glazing options, frame materials and coloured finishes.
When you install a lantern roof, you're guaranteed to spend more time in your conservatory. The windows on the second tier are often electrically operated because of where they're situated, which means you can control the temperature in your conservatory with ease.
One of the nicest things about fitting a lantern roof is that it enables you to use your conservatory for many different things. Whether it be an indoor swimming pool, relaxation room or kitchen, the possibilities are endless.
Most lantern conservatory roofs can be constructed with frames made from materials, such as uPVC (unplasticized polyvinyl chloride), aluminium or timber to suit your taste. You can also select from a wide variety of coloured and woodgrain finishes to give your roof a really impressive appearance. When it comes to the windows, most manufacturers offer a choice of polycarbonate or glass panels that can be fixed or electrically operated. If you do opt for polycarbonate windows, they are available in translucent and opaque shades to help with light transmission and heat control.
Lantern Conservatory Roof Features & Benefits
| Key Features | Benefits |
| --- | --- |
| Affordability | Mid Range |
| Durability | Very durable |
| Weather Resiliance | Excellent resistance to heat and cold |
| Design | Two-tiered effect to add extra ceiling height giving a sense of splendour and luxury |
| Light | Panels constructed to flood your living space with lots of light |
| Conservatory Fit | Orangery conservatories |
Lantern Conservatory Roof Prices
Lantern conservatory roof prices come in at £4550 to £5000 and that's without including any luxury customisable options. You'll also need to budget between £850 and £950 for a professional installation service. Feel free to check out our price guide below for an idea of how much you'll need to spend.
| type of conservatory | Roof | Size | price | Fit price | Total price |
| --- | --- | --- | --- | --- | --- |
| Orangerie | Lantern Roof | 3500 x 3500 | £3,700 | £850 | £4,550 |
| Orangerie | Lantern Roof | 3500 x 4000 | £3,900 | £900 | £4,800 |
| Orangerie | Lantern Roof | 3500 x4500 | £4,050 | £950 | £5,000 |
Compare Quotes and Save Money
Compare quotes from reputable conservatory installers today. By comparing quotes you'll never run the risk of missing out on the best deal for you and your home. All our conservatory installers are FENSA certified giving you the confidence that your conservatory will be delivered on time and within your budget.
Latest advice
June 2019,
by Igor
in Windows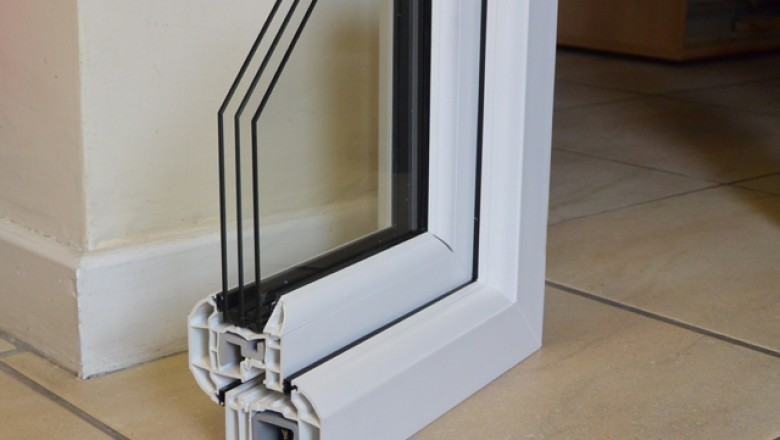 With the fight to tackle climate change, manufacturers around the globe are looking for solutions that help to improve the energy efficiency of homes...